POD Intel® Xeon Phi™ Trial Program
We welcome you to try POD for free for a limited time in partnership with Intel. Run your code in our ready-to-use HPC-optimized environment. All fields are required except where noted.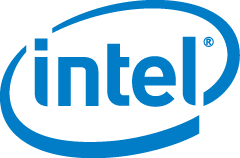 Intel® Xeon Phi™
POD HPC cloud
Remote Access Program
In partnership with Intel, Penguin Computing
POD is providing limited, free access to Xeon
Phi nodes for one month - including 10GB of
free storage on POD's high-speed Lustre
filesystem.
Bare-metal Intel Xeon Phi compute
Lustre, parallel filesystem storage
Intel Xeon Phi (Knights Landing)
7210 Processor: 16GB DDR4, AVX512
96 GB RAM per compute Node
Omni-Path low-latency MPI fabric
Precompiled Xeon Phi applications
World class HPC support
Your login to POD will also provide you with optional access to all of POD's HPC compute resources. Contact us for details.