Ansys (Electronics Desktop)
Back to documentation index
How to configure Ansys Electronics Desktop to submit to POD Queues
1. Open Ansys Electronics Desktop
2. Click Tools -> Job Management -> Select Scheduler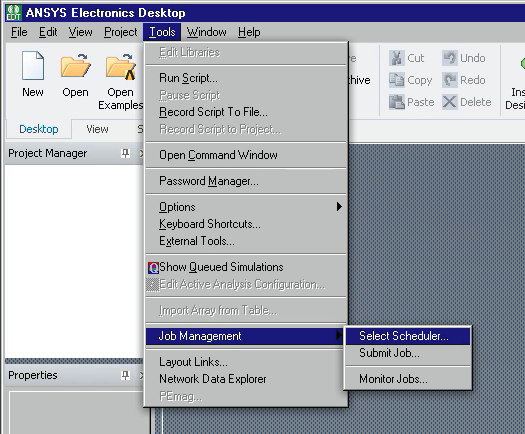 3. Choose "pbs" from "Choose scheduler", then click Refresh button, then OK.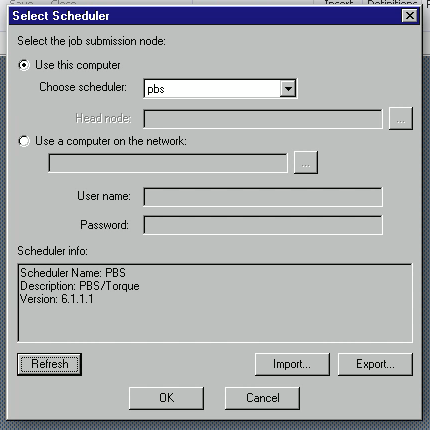 How to submit a job from Ansys Electronics Desktop to POD Queue
1. Click Tools -> Job Management -> Submit Job
2. Browse to project via "Project Path"
3. Under "Compute Resources" tab, click the "..." button next to "Resource selection parameters"
4. Check "Queue" and choose desired Queue under the Value column, then click OK button
5. Uncheck "Use automatic settings"
6. Specify "Total number of task" (number of nodes) and "Cores per distributed task" (cores per node)
7. The job name can be set under the Scheduler Options tab
8. Click Submit Job button